Hi there
My name is Dannielle, and I just wanted to introduce myself as the resident "off the page" freak
  I love altered items; tins, notepads, boxes, photo frames… I'll try anything once
  If I like it, I'll do it again!!  I love the satisfaction of decorating something quite ordinary and creating something a little extraordinary
My latest project was a small trinket box for a RAK…  I purchased a simple mdf box from Riot Art and Craft, removed the hinges and latch, painted it, lined it with foam, then covered it with some gorgeous scrapbooking paper I had on hand and sanded all the edges.  I put the hinges and latch back on, and completed the box with some stickers and a rub-on.  I was really pleased with the outcome, and so was the recipient!!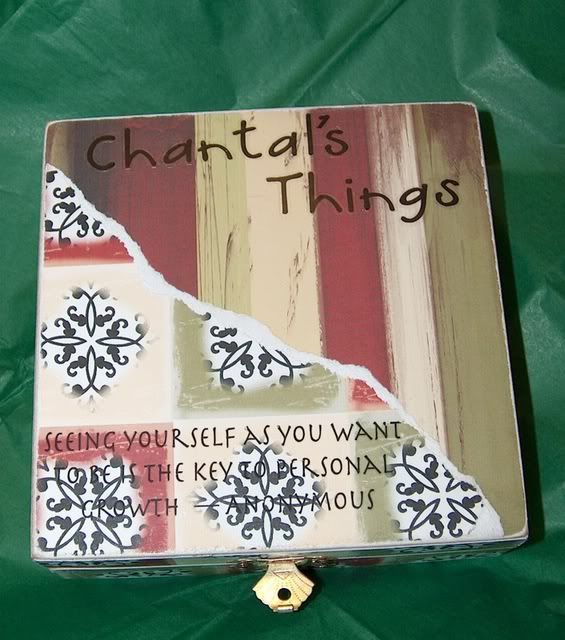 I'm definitely doing this again!!!  I'm off to Riot tomorrow to pick up a few more boxes
  Catch you when I'm done!